---
---
To provide the very best of professional law enforcement services for all citizens, visitors and businesses in Heard County.

This office enforces all laws and ordinances, protects life and property, preserves the peace, and strives to prevent crime and disorder to the best of our ability. We will always continue to strive to make Heard County a safe place to live, work and play.

We hope this website provides benefical information about our services. Please feel free to contact us anytime to discuss any concerns you might have.
Ranking Officers:
Captain Jane Olinger
Chief Deputy; Patrol Division & Court Services
Lieutenant Deborah Williamson
Head of Criminal Investigation Division
Lieutenant Penny McClain
Jail Administrator
---

"Committed to the safety and well being of every man, woman, and child in Heard County."
---
Sheriff Ross Henry:

"...the Office of Sheriff carries with it the duty to preserve the peace and protect the lives, persons, property, health, and morals of the people..."
"...the Office of Sheriff carries with it the duty to preserve the peace and protect the lives, persons, property, health, and morals of the people..."
- Georgia Superior Court
- Georgia Superior Court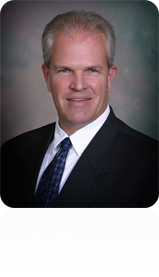 Sheriff Ross Henry
---
Our Mission:

During the past few weeks, the Heard County Sheriff's Office has received an outpouring of support, thanks and appreciation from citizens and organizations, both local and out of town.

On behalf of myself and Heard County deputies, I would like to send a special heartfelt thank you to the following:
---
I am so very blessed, humbled and thankful to live and serve as sheriff in a community where it's citizens support their local law enforcement agencies and treat us with kindness and respect.

Words cannot express how much we appreciate the prayers, cards, kind words, gifts and treats we have received from you. Please know that my deputies, staff and I are here to assist you in any way possible.

Again, thank you all so very much!

Your Sheriff,
Ross Henry

Fairplay Horses who held an event at the Heard County Arena in support and recognition of local law enforcement. Deputies were provided lunch and a handmade/sewn blue line flag was provided to Deputy Dalton Pate.

Rhonda Buchanan and the Hands of Grace Ladies Ministries with Ridgeway Baptist Church who provided deputies with an officer's survival kit which included snacks.

Girl Scout Troop #13324 who presented girl scout cookies and a hand made framed thank you to the deputies.

Terrie Sikes and family with the beautifully designed ministry in honor of Back the Blue Day who presented goody/snack bags and drinks to us.

Henry and Dottie Jameson for the basket of snacks.

A citizen and victim of a recent domestic violence incident who presented Deputy Brandon Wiggins with a handmade wooden plaque.

The gentleman who was from out of town who took time to pray for Deputy Brandon Wiggins and other law enforcement officers, while on the side of the highway during a traffic stop.

Craig and Janet Brazeal from Missouri for their card and kind words.

The gentleman from New York who took time to call me and thank me for the way he was treated during a recent traffic stop by a Heard County Deputy when he was passing through our county.

Pastor Robert Doddridge, Ms. Laverne Franklin and New Covenant Worship Center for the recent voices in unity for the community event.

I'd also like to thank those of you who have stopped my deputies in passing and thanked them for their service. These two words, "Thank You", mean more to deputies now than ever before.
---
Official Sheriff Department Website


Heard County Sheriff's Office
11820 HWY 100 N
Franklin, GA 30217
(706) 675-3329
Heard County Sheriff's Office
11820 HWY 100 N
Franklin, GA 30217
(706) 675-3329
© 2015 Heard County Sheriff's Office. All Rights Reserved.
Created and Administered by the Heard County IT Department
---


HEARD COUNTY SHERIFF'S OFFICE
HEARD COUNTY SHERIFF'S OFFICE